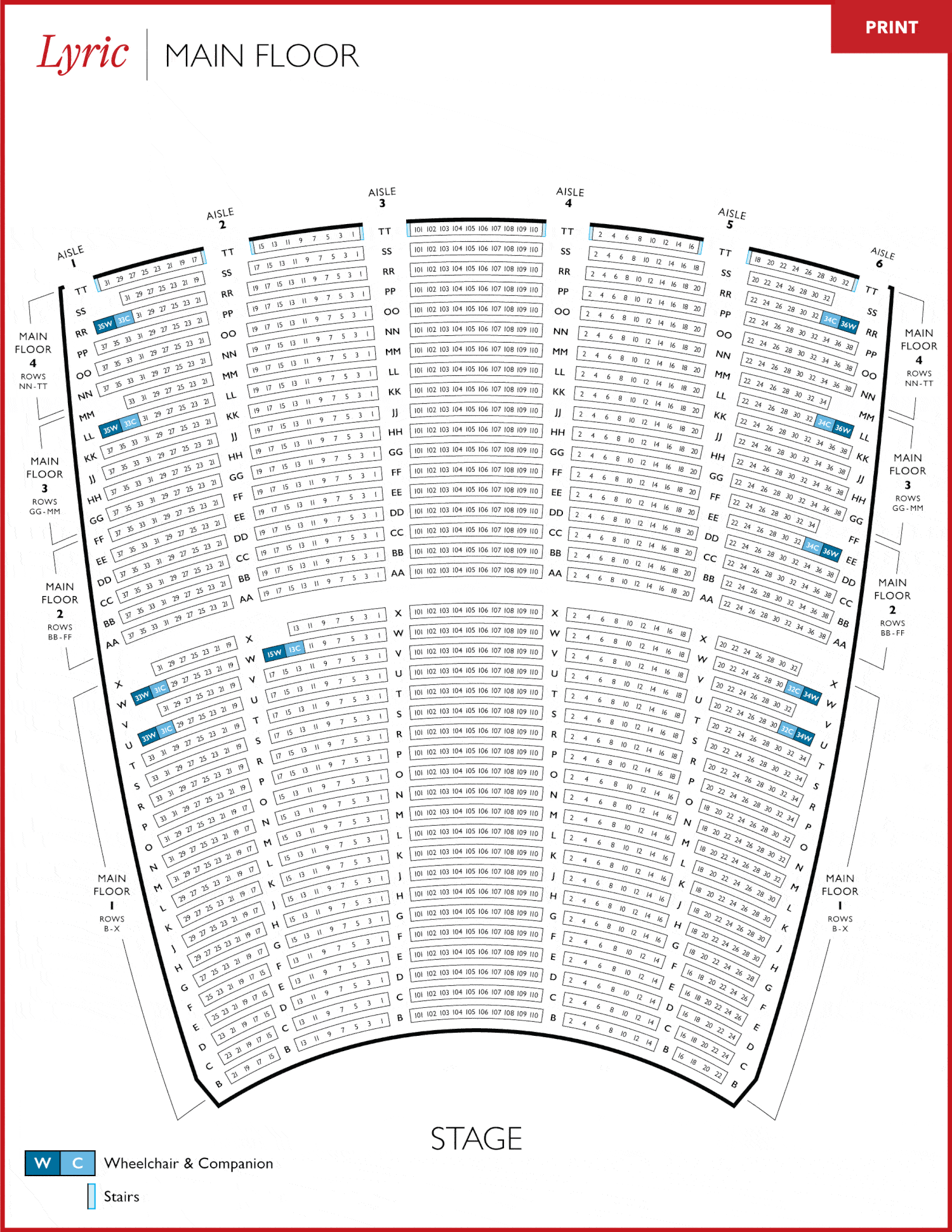 Lyric Opera of Chicago

Seating Charts

Delivered
Complete redesign of 3,652-seat theater maps utilized by over 300,000 patrons per year:
- Print, 8.5x11", available as PDF for Lyric's website and used in ticketing office
- Web, Interactive Map for eCommerce Platform

Phase 1: Print
Lyric's previous printed seating chart was low-fidelity, difficult to navigate, cluttered, inaccurate and did not reflect their world-class brand. It also lacked information about accessibility.

I led the effort to redesign the map addressing those concerns. This involved conducting user interviews, sketching, prototyping, A/B testing and ultimately delivering a high-fidelity final product.

Phase 2: Web
With the success of the printed map, I was asked to redesign the interactive online map used for purchasing tickets.

I used a similar approach to Phase 1 to execute this redesign, addressing many of the same issues of legibility, accessibility, and visual balance.
Phase 2: Web

Accuracy
I based the new online map on the new print map, achieving the same level of accuracy and balance.
Final Thoughts
I'm happy to report that both the print and digital maps were very well-received by both patrons and Lyric employees.

Patrons now have a more accurate understanding of Lyric's theater and can purchase tickets more easily. Employees now have a more helpful guide when assisting patrons.